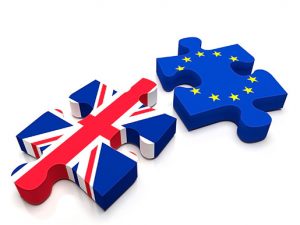 Due to the result a few weeks ago; we have now entered a period of extreme Discover with plenty of "stage 2" polarities about. Over the last few weeks the energy has been intense. Regardless of how you voted, it is now pretty clear our country is divided.
As some of you are aware NSA is conducted within 4 seasons of care; Discover, Transform, Awaken, and Integrate.
Discover: is becoming aware of patterns that aren't working or supporting us, and no longer serving us.
Transform: Learning what is needed in order to create change, finding out what is holding us back, locating the energy within and around us to help push through, and reclaim what is rightfully ours.
Awaken: Connection with our high selves. Community orientated season.  Helping others, not only in giving but ability to receive from the community and the idea that we are all connected and are all one.
Integrate: Our ability to flow between all seasons with ease.
The result has showed that half the country wanted to acknowledge the parts of the UK that weren't working.  Whilst the other half felt that it was more important to stay connected, united and that we are stronger together.
This demonstrates that half the country was in Discover, whilst the other half of the country was in Awaken. This is why if you were an avid remainer you maybe feeling intense pain right now as the whole county has been plummeted head first into this season.
Know this….
If you are two seasons away from where you are – this causes intense pain and suffering! Going from the season of Awaken state straight into Discover is going to be really painful.
What I find fascinating is that none of the country during the campaign was in TRANSFORM. Either we were talking about being stronger, united, or together, (awaken) or talking about all the problems the UK was having (discover).
At the end of the day, there is no right or wrong, only perception, and half the country perceived one set of beliefs and the other half, was the total opposite.
This is why this campaign has created so much polarity because people were in such extreme seasons. As we are now in the season of discover the more you resist this surrounding state, the more painful things will be for you, and until someone enters a state of transform we will struggle to be united.
For as long as I have been in my role, there can be NO CHANGE unless there is a period of discover first!
We have been given an opportunity
It is time to DISCOVER. – Don't resist this chance. Revisit your core beliefs and values and get real with yourselves. Discover again what makes you tick and whether it serves you right now, or perhaps those values are creating tensions that are unnecessary and need to be re-organsied. This Discover energy is all around us at the moment, and the more you resist the more it will show up in your life.
It will take huge TRANSFORM to unite the people of Great Britain. This season is the middle ground between Awaken and Discover.
I hope whoever carry's us forwards, (Theresa May at this point) can integrate the Awakened among us, whilst acknowledging and becoming aware of the things that aren't working in this country, to make us more united and strong.
Please hold this thought in your minds over the next few months, as those of you who have had NSA for a long time, you are well aware your energy can influence the energetic field around you, and you can add to this field, but becoming aware of the patterns in the field right now, we can add the necessary energy to help the field on its journey, whatever the outcome..
Good Luck
Yours in Health
Fran
x